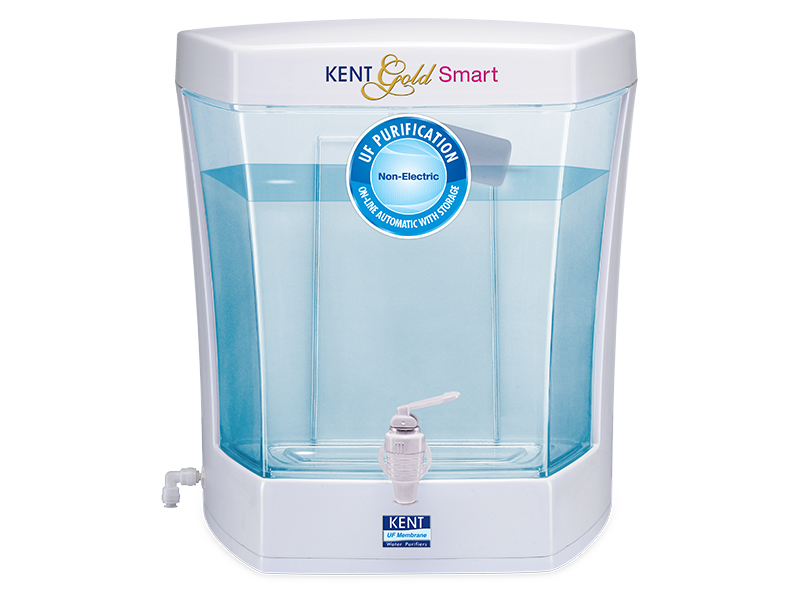 Everyone wants only the best for their family, and especially when it comes to drinking water, there should be no compromise. The old methods of boiling water before drinking it are long gone, as they have been proven to be disadvantageous. You should buy only the best water purifier for you and your family; one which comes with the most advanced technologies. However, you should also invest in one where the water purifier price is reasonable and affordable. That is why, Kent Elite has brought the best water purifier for you and your family- it is not only affordable but is also packed with some of the most advanced features that allow you to have the most safe, healthy and clean drinking water.
Here are some of the best features of the Kent Elite which make it an ideal water purifier for your home:
Kent Elite provides you with not one but two high purification filter membrane. The membranes employ RO technology or Reverse Osmosis technology which ensures that all the harmful bacteria, germs and microorganisms are destroyed from your drinking water. The process also ensures that your water remains rich in minerals for you and your family to drink.

The Kent Elite is easy to install, easy to clean and easy to maintain as well. You can also enjoy a 1 year warranty from the company on the Kent Elite. An annual servicing and repair is all that is required to ensure that your Kent Elite water purifier works as good as new for years to come, providing you with safe, clean and healthy drinking water.

One of the best parts of Kent is that, the company provides its customers with a free installation on the purchase of the Kent Elite water purifier. This simply means that you do not need to struggle with the installation or call and pay someone extra for installing the water purifier in your home. This service is provided for free by the company.

The tank is made of

food grade plastic

which makes it completely safe, sturdy, durable, and long lasting for you and your household to enjoy for years to come.

The automated functions of the Kent Elite auto start as soon as the water level in the tank drops below a certain level. The auto stop function also ensures that there is no overflowing or leakage. This allows you to be rest assured that your water tank is being regularly filled, filtered and purified to provide safe drinking water for you and your family.

The tank has a filtration capacity of 25L per hour.

Kent Elite comes with an optional hydrostatic tank with a storage capacity of 8 litres – 20 litres. In the absence of running tap water or electricity, this tank can be attached to the purifier to ensure constant supply of pure water.
For those who are looking for the best water purifier for their homes, Kent Elite brings to you the best, most advanced technology along with an affordable water purifier price for all homes. When looking for the best water purifier for your home, don't settle for the second best option- go for Kent Elite.